SoDak Labs is an ISTA accredited laboratory and conducts export testing according to the ISTA (International Seed Testing Association) Rules for Testing Seed. Results are reported on either an Orange or Blue ISTA certificate. ISTA certificates are similar to a passport for seeds and allow seed lots to travel seamlessly across the globe. The certificate is standardized by ISTA therefore regardless of where the seed is shipped, staff at inspection stations are trained to interpret results from these certificates.
Orange certificates are considered a seed lot certificate utilized for exporting seed to other countries and requires sampling by an ISTA authorized sampler.
Blue certificates are considered seed sample certificates and are commonly used for shipping seed from the United States to Canada. Blue certificates do not require sampling to be conducted by an ISTA authorized sampler.
SoDak Labs also provides training for ISTA sampling, see our Seed Sampling course details for more information.Registration for that course, and many others that we offer online & onsite, can be found on our Seed Academy page.
SoDak Labs ISTA Scope of Accreditation includes
* Sampling
*Purity & determination of other seeds
*Germination
*Viability
*Verification of species & variety
*Moisture content determination
*Weight determination 
*Vigour testing 
*Testing for the presence of specified traits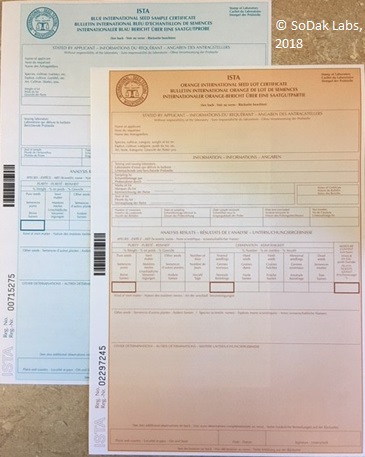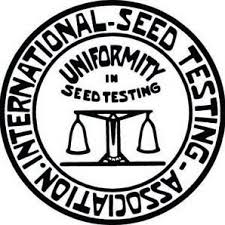 Accredited Member Laboratory USML1100 of the International Seed Testing Association (ISTA)