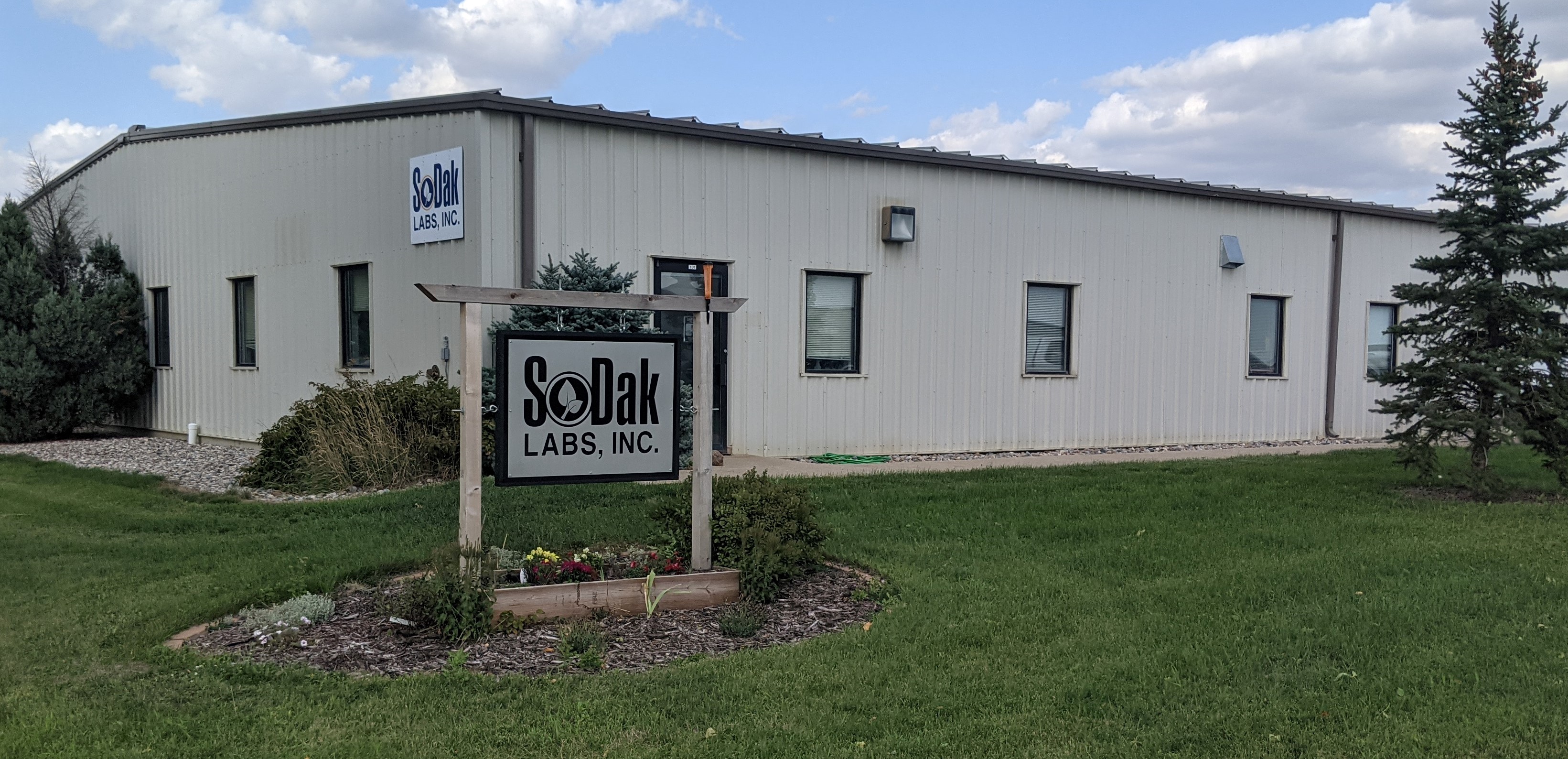 SoDak Labs is an employee-owned seed testing business located in Brookings, SD. We perform 130 different tests on over 100 species with over 300,000 tests completed annually. We are your trusted seed testing partner for purity, germination, vigor, trait, ELISA, electrophoresis, PCR, seed health, cultivar purity, and winter field growout tests. SoDak Labs tests according to AOSA or ISTA rules. In addition, we provide training for certified ISTA sampling and issue both ISTA Orange & ISTA Blue Certificates.
SoDak's philosophy is to provide fast, agronomically accurate service while continually improving our procedures and processes. We believe in improving our customer's experience and want to be a partner in your business.  SoDak Labs highly trained staff includes four Agronomists, one Seed Physiologist, two Registered/Certified Genetic Technologists, and four Registered/Certified Seed Technologists with over 200 combined years of testing experience.   Our staff is available on-site to diagnose, explain seed quality concerns, and answer any seed quality questions. Our veteran staff mentors and trains the next generation of SoDak team members to ensure continuity as we expand and mature our business footprint.  As your partner we are regularly implementing lean improvements, creating new testing strategies, and researching and developing new tests.
SoDak has attained ISTA and ISO/IEC 17025:2017 laboratory accreditation. Both require validation and verification of processes, monitoring and measurement of procedures, training, and continual improvement of our processes.  Customer samples are electronically tracked from submission until test completion ensuring species specific AOSA or ISTA methods are used, equipment and testing conditions are monitored, and the entire testing process is documented. Test results are entered on electronic tablets preventing transcription errors and enabling reports to be quickly available to our customers via the SoDak website, emailed via pdf and results can be directly imported into your data management software via our WEB API.
SoDak labs believes it is important for seed producers and distributors to understand seed testing, which is why SoDak Labs is dedicated to training. Our Seed Academy offers seed biology, physiology, and identification online courses and seed quality online or on-site workshops throughout the year geared toward educating the seed industry as well as our staff members.
Accreditations 
Rules of Testing