At SoDak Labs, we strive to make submitting samples easy. Here are answers to many of your questions!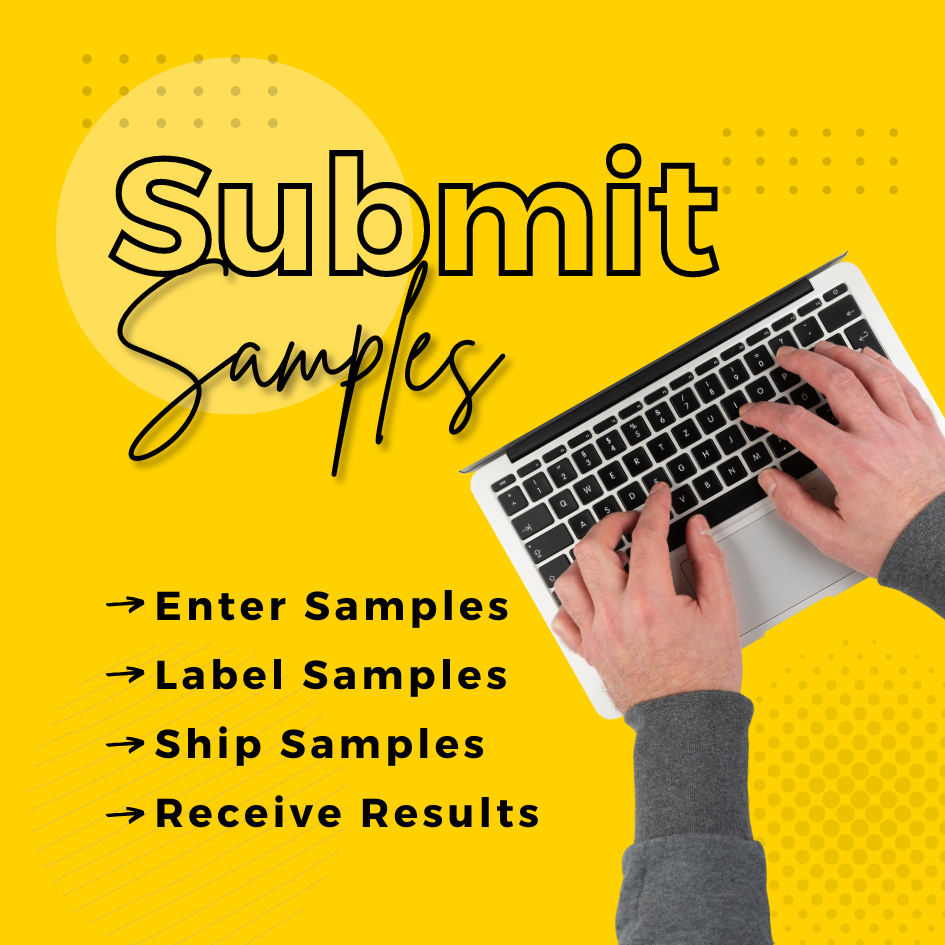 How do I submit samples?
Customers should submit samples via our shopping cart. Go to Shopping Cart.
How do I pay for my tests?
Payment is completed by credit card, during the submission process, via the shopping cart. It is the second step after entering your contact information and sample information. Once the payment is complete, you will receive a confirmation email along with a submission label for each sample you entered. Place each sample label on the outside of its respective sample (cut and tape is fine).
How much does it cost?
Warm Germ - $16
Sand Germ (Corn) - $20
50F Cold - $18
40F Cold - $25
50F SatCold - $25
Pericarp Damage - $50
Sand Germ (Soybean) - $25
Accelerated Aging - $20
What address do I send my samples to?
SoDak Labs, Inc
236 32nd Ave
Brookings, SD 57006
How much seed do I need to send in?
In general, a quart size resealable baggie filled 3/4 full will cover all tests requested. For smaller seeds such as alfalfa, wheat, vegetables, and canola, a sandwich size resealable baggie filled 1/2 - 3/4 full will cover tests requested. 
For more advanced tests, contact the lab to determine if additional seed is needed for testing.
How should I send my samples?
USPS, UPS, FedEx, and Spee-Dee Delivery are our most common shipping companies used by customers. Choosing a shipping company is your choice, we do not supply shipping labels.
How long does it take to get results?
The majority of our germination and herbicide tests run 7 days and are planted the same day they arrive, Monday - Friday. The majority of our vigor tests (50F Cold, 40F Cold and 50F SatCold) run 10 days. 40F Colds and 50F Colds are planted every Monday, Tuesday, Thursday and Friday. 50F SatColds are only planted Mondays, Tuesdays and Fridays.
Where can I view my results?
Results are sent as a PDF via email once all tests on a sample are complete.
Do you supply sample bags?
We do not. Feel free to send samples in resealable bags such as quart or gallon size Ziploc bags.
If you have further questions on testing services, please send an email to Samples@SoDakLabs.com or give us a call at (605) 692-2758.