Small Seeded Legume Tetrazolium Test
Small Seeded Legumes Services
Small Seeded Legume Tetrazolium Test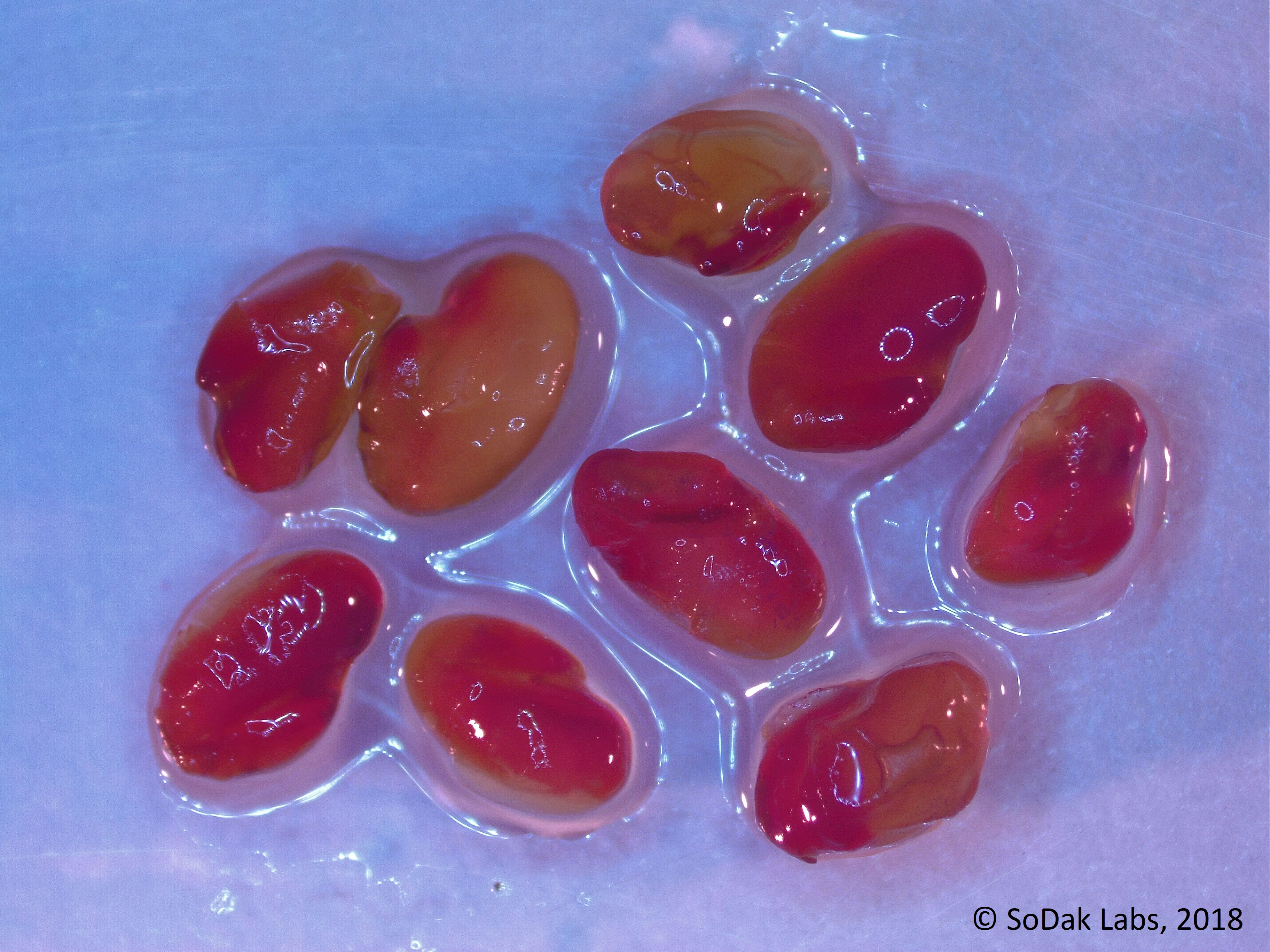 Methods
Tetrazolium tests are conducted on a 200 seed sample. Legume seeds are typically imbibed for 16 hours and then transferred into a 1% Tetrazolium solution.
What is Reported
A percentage of viable seed (normal staining embryos and hard seeds). Hard seeds can be nicked to allow imbibition and then stained.
Value of Results
Tetrazolium is a quick estimate of germination and can be useful in determining viability of hard seeds.
Error loading Partial View script (file: ~/Views/MacroPartials/RenderSharedContent.cshtml)
Accurate Seed Testing Results
SoDak Lab's goal is to deliver fast, accurate, and diagnostic seed testing services.