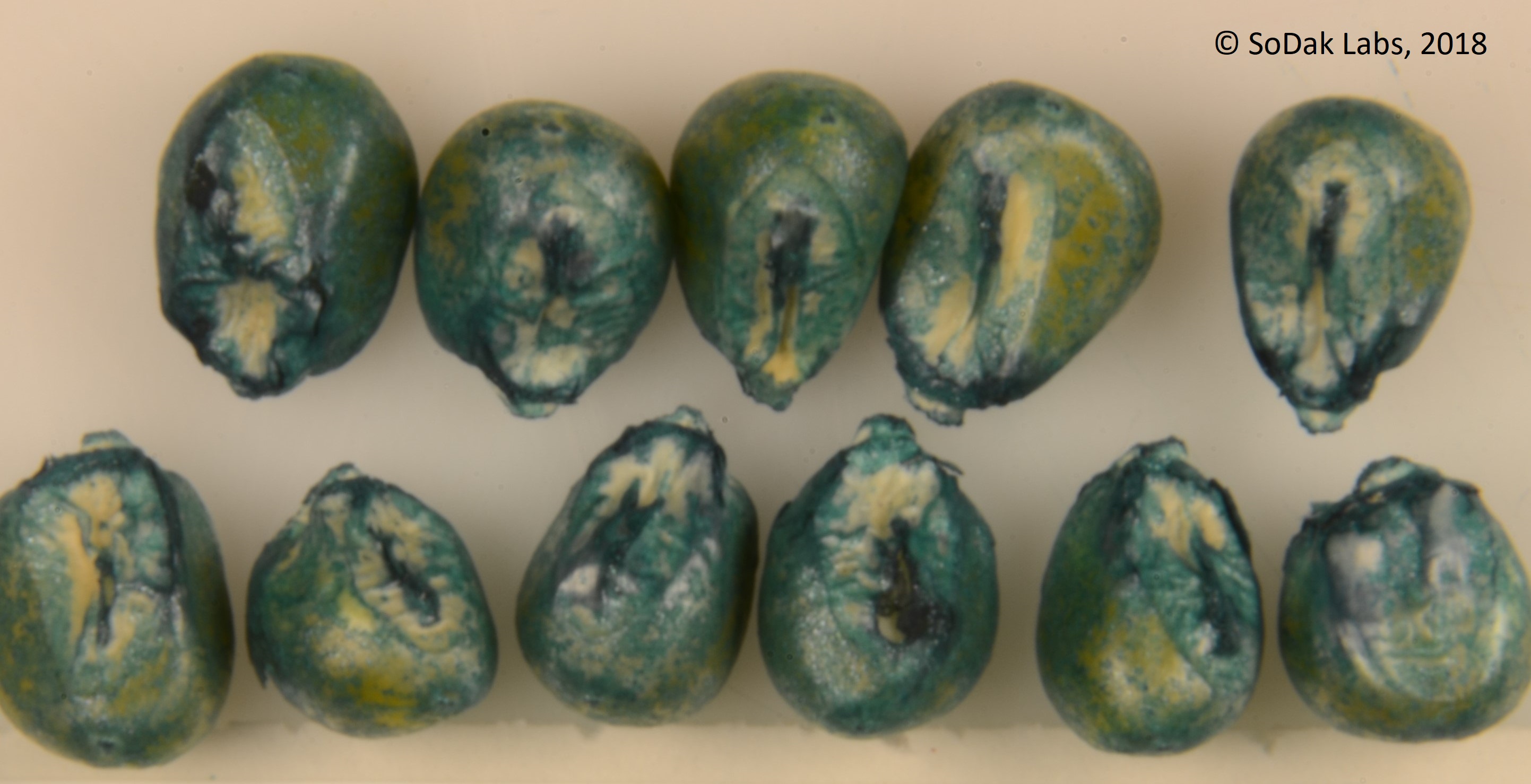 Method
200 seeds are dyed with a contrasting color and visually examined for abrasion and impact damage to the pericarp. See Pericarp Damage in Seed Corn for more information.
What is Reported
Damage is a percentage and reported as either:  severe, medium, light or no abrasion. Seeds with impact damage over the embryonic axis and/or broken seeds are rated severe.
Value of Results
Abrasion damage can occur from scuffing during handling and shelling seed/pedicel tip out of the cob. Often impact damage occurs from steel surfaces causing cracking/abrading of pericarp over embryonic axis. Test is often used to ID sources of damage within a conditioning facility.
Agronomically Accurate Seed Testing Results
SoDak Lab's goal is to deliver fast, accurate, and diagnostic seed testing services.